Partnership Information
Our trips provide live interaction between your farmers and audience that ultimately position you as a credible, trusted resource and thought leader when it comes to real, authentic agriculture information.
Budgets, permission, and safety and security concerns are making traditional field trips a rarity these days. A Virtual Farm Trip brings the farm to your audience without these concerns, AND at a lower cost to you!
See our partnership information page to learn more about the benefits and details of a partnership with Virtual Farm Trips.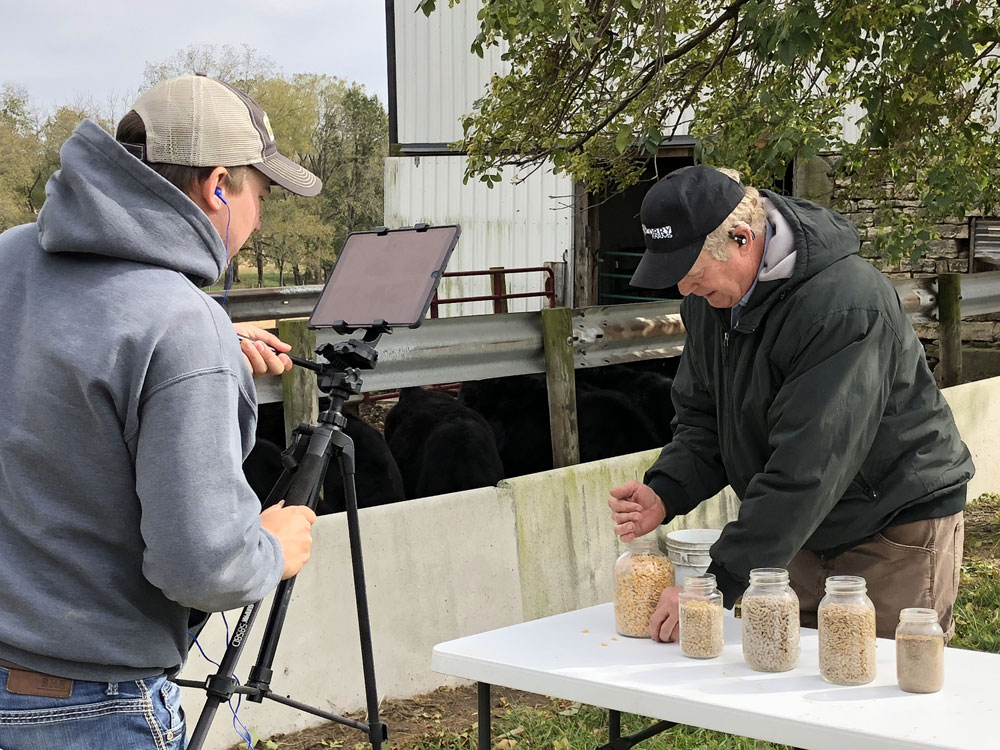 Our Partners
Virtual Farm Trips are brought to classrooms and other audiences free of charge courtesy of our forward-thinking partners. These organizations provide the farmers, special guests, moderators and funding to bring agriculture to life through the Virtual Farm Trips platform.
Click a partner icon to learn more and see their past trips!
"Working with Shift•ology made our project more successful than we could have imagined. They are professional, knowledgeable, well-priced, easy to work with, flexible, and produce high-quality work. If you're looking to take your outreach or video work to the next-level, Shift•ology will get you there. I look forward to working with them again and would highly recommend their services."
"We heard about Shift•ology from another Dairy Council office and we've recommended you to several colleagues. Dan Toland is AMAZING!! He makes everything very clear and his patience in dealing with those of us who are not as tech savvy is so appreciated!"
"At the beginning of 2022, we decided to move some of our other virtual endeavors over to Shift•ology. The events would not have come to fruition without Alex's calm, cool, collected and EXTREMELY organized approach. His patience, late night prep and real-time troubleshooting (all done with kindness) was invaluable to the success of these events"
"If we could describe all our experiences working with Shift•ology in one word, it would be flawless. From virtual kickoffs for our schools in Florida to school Food and Nutrition Staff labor meetings to our industry symposiums, we have always felt supported by Alex and Dan in every aspect of event planning and technical assistance while at the same time making the experiences fun."
"From the initial planning through the end of our Cheeseboard Chat, Shift•ology was great to work with. Their professionalism is outstanding, and they bring extensive knowledge and expertise to the table in running virtual events. Shift•ology helped us achieve a successful and engaging event that helped further our business relationships and enhanced our credibility as a company."
"It's been reassuring to have Shift•ology's team of experienced professionals there to provide guidance and support in a timely and efficient manner. Shift•ology helped our efforts go further with the added benefit of metrics to support our use of company dollars. Putting our speakers at ease made all the difference in each presentation from a full team of experts."
"Working with Shift•ology Communication was one of the best decisions we made in creating the virtual conference experience. Our 2021 Industry Conference was a huge success – with many members commenting that this was the best virtual event they have attended – and we owe much of that success to the expertise and support of the Shift•ology team."