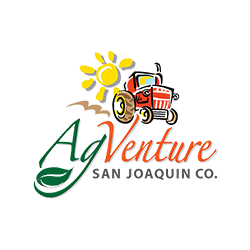 SJC Agventure Collard Greens VFT
December 12, 2023
12 p.m.-12:30 p.m. (PT)
Farmer Matt Cultrera of Mako Farms will explain the process of growing collard greens, including the varieties, growing period, and the harvest process, as well as where they go after harvest.
He'll also talk about the nutritional benefits. Did you know collard greens can grow year-round in central California? This and more from Farmer Matt!
Join him on his farm to see his fields and get answers to your questions – LIVE!
San Joaquin AgVenture
San Joaquin County AgVenture is a county-sponsored agriculture and nutrition education program for third graders in San Joaquin County, California. AgVenture teaches our youngest consumers about the county's booming agriculture industry and nutrition education through four strategically located AgVenture field days each school year.